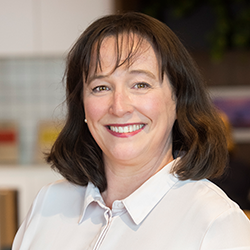 Andrea Moloney
She/Her
Learning & Development Facilitator
InLife HQ
After starting her career in university support services, Andrea took time out to be a stay-at-home Mum. She later started working as a disability support worker and fell in love with the industry.
In the middle of the Covid-19 pandemic she was managing more than 100 support workers and found herself with a car boot full of masks - that strangers kept asking to buy!
At InLife, Andrea's been able to combine first-hand knowledge of the industry with her career background in learning and development. She loves musicals, plays the flute and knows every word to Joseph and the Amazing Technicolour Dreamcoat.