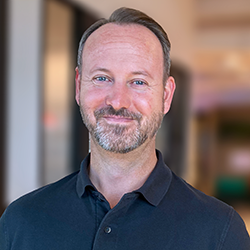 David Storey
Head of Communications & Engagement
InLife HQ
David started his career over 20 years ago running community events for Toyota (spending many a day in the blazing heat of the Tamworth Country Music Festival).
Fast forward, and David found himself working on large-scale brand transformation projects. More recently, he's been working with rapidly scaling tech businesses across the ASIA Pacific region to help share their story and navigate the changes that growth brings.
With lived experience of family members with disability, he has a keen understanding of what really matters to our clients. David has also undertaken advisory and directorship roles for Parkinson's Australia, youth mental health group Batyr, and even became a boxing coach for at-risk youth.
When David's not thinking about how best to communicate the story of InLife you'll find him in the ocean, walking his pooch Gracie, or sharpening his jab at the boxing gym.