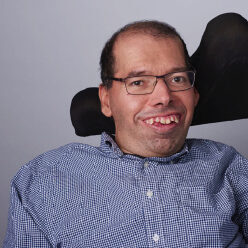 Dr George Taleporos
Director
Dr George Taleporos has more than 20 years' experience in the disability field, focused on advocacy, human rights policy and practice, service development and management. He is a member of various high-level advisory bodies including the Victorian Disability Advisory Council.
George has been published in peer-reviewed journals and in a range of media outlets. He is the host of the podcast Reasonable and Necessary and has appeared on ABC TV's You Can't Ask That and The Drum.

George is the Summer Foundation's Policy Manager. He is responsible for the interpretation and development of policy and providing policy advice to government and key stakeholders.