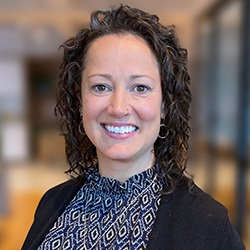 Ella Joyce
Head of Operations
InLife HQ
Ella is an experienced leader in the disability sector.
Her career began in the social services sector in her late teens and she's continued to remain passionate about making a difference and improving people's lives.
Ella has worked across a range of different roles from major change projects to client services, HR, safeguarding and compliance to auditing.
More recently, during the pandemic, she took on the challenging position of COVID-19 commander for a disability provider liaising with government and other providers to deliver best practice.
At InLife, Ella wants to ensure everything is connected to the human experience and that her team have opportunities to grow. She's also passionate about mentoring young women in the sector to reach their potential.
Away from work, Ella enjoys travelling interstate to visit family (she's one of seven siblings) and has a soft spot for all creatures great and small, including the slithery kind (she had a pet python!).