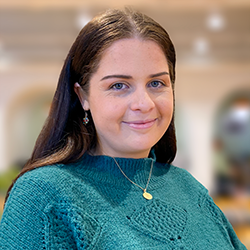 Jasmine Frost
Assistant Coordinator
Melbourne
Jasmine has worked in the disability sector for the past five years. Her passion is to empower people to do whatever they wish and give them the freedom of choice to be who they want to be.
Before entering the disability sector, Jasmine spent time working in aged care facilities across dementia-specific wards, as well as home and community care. She has a particular interest in supporting people with mental health, memory issues and complex needs.
Jasmine is kept very busy at home looking after two cats and five guinea pigs! When she's not helping others she like to spend time with her animals, getting back to nature or crocheting.