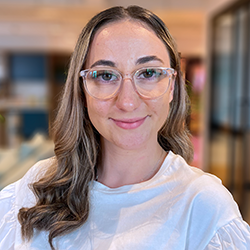 Kasey Roberts
Coordinator
Melbourne
Kasey is a people-person who loves making connections and seeing clients reach their goals. She enjoys making a difference, no matter how big or small.
After working as a support worker for three years in Queensland and Victoria, Kasey has stepped up to the role of assistant coordinator at InLife and is keen to grow her career in the sector.
She's also a self-confessed gym junkie who works out six days a week and is preparing for her first body building competition. Kasey's getting ready to don a sparkly costume and conquer her nerves by hitting the stage!