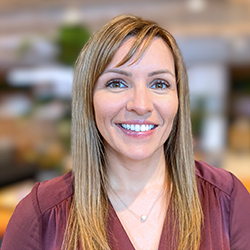 Lauren Jakowenko
Operations Manager
InLife HQ
Lauren has more than a decade's experience in the disability sector. She started as a support worker before studying for a Cert IV in disability and Advance Diplomas in the Community and Disability Sector and Management.
Lauren has worked for a range of disability organisations, including a not-for-profit in Western Australia and was a SIL house manager for seven years. She was attracted to InLife's team-based approach to disability support and attention to detail.
Outside of work, Lauren is a passionate Carlton supporter. She also loves a fruit salad despite being fructose-intolerant!