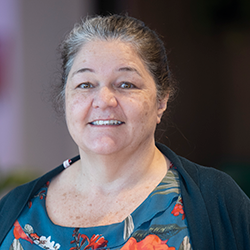 Lulu
She/Her
Instructional Designer & LMS Admin
InLife HQ
Lulu brings a wealth of experience to InLife after working in the not-for-profit sector for 20 years.
She is both a learning designer and LMS admin. In these roles, she regularly distils complex information into easy-to-understand learning resources. Lulu regularly uses video, audio, photoshop and animation to get across the message.
Lulu is passionate about supporting frontline staff to do their job and describes herself as a "lifelong learner". On the weekends she enjoys quiet mornings "doing nothing".