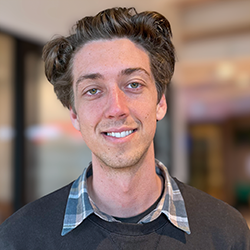 Mackenzie Allen
IT Service Desk Operator
InLife HQ
A former assistant, Mackenzie decided to kickstart his IT career when a role became available at InLife.
Originally from Queensland, Mackenzie has had a varied career including working on local stage productions and in home automation and security, before starting disability support work. He entered the industry to change up his occupation to reflect his core values and help make a difference in people's lives.
In his spare time, Mackenzie enjoys testing his limits running and swimming. He also like getting out in the garden and playing games on his dedicated gaming PC.