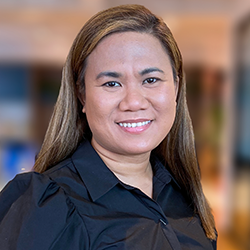 Michelle Moffat
Senior Client Funds Officer
InLife HQ
Michelle is an experienced finance professional who worked in the superannuation and investment industries before coming to InLife. She wanted to make a difference and take on new challenges in the not-for-profit sector.

At home, Michelle has a Maltese Shih Tzu called Mojacko (after a Japanese anime character) and a cat Mr Giggles (she's a fan of the children's books!).

She is also a keen baker who's happy to spend hours creating delicious treats ranging from crème brulée to croissants.