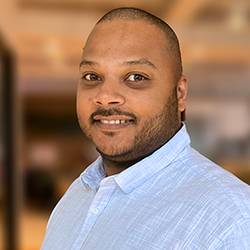 Ray Weerakoon
Systems Engineer
InLife HQ
Originally from Sri Lanka, Ray completed his bachelor's degree in information technology in Melbourne, before his career took off with an exciting opportunity in Hobart that spanned more than 10 years. Seeking a change, he made the decision to move back to Melbourne.
Ray came to InLife following a rewarding six-year tenure in the aged care sector. He had the joy of providing exceptional technology support to both staff and aged care residents. Having personally experienced his disabled brother's journey and the support he received, Ray developed a deep understanding of the importance of high quality support for people in need. So when the opportunity at Inlife arose, he didn't think twice.
When not working, Ray loves spending time with his son. He also enjoys exploring his newfound photography hobby, binge watching anything good on Netflix and Amazon Prime. And watching DIY videos on YouTube (in the hope of doing one someday!).