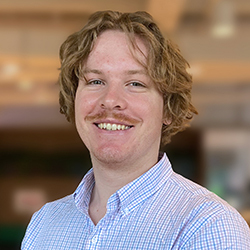 Tristan Golding
Client Funds Accountant
InLife HQ
Tristan has joined InLife in his first professional role. He's currently studying accounting at university while working full time as a clients funds officer.

Accounting appealed to him as he's always liked mathematics. He's also relishing the opportunity to work for an organisation focused on supporting people in a positive way.

Originally from Albury in regional NSW, Tristan is soaking up the city life after moving to the inner suburbs of Melbourne and has since become a coffee drinker!

Away from work, he's a keen snowboarder in winter and wakeboarder in summer. Tristan is also a passionate Doggies fan and getting along to a few more matches now he's based in the city.